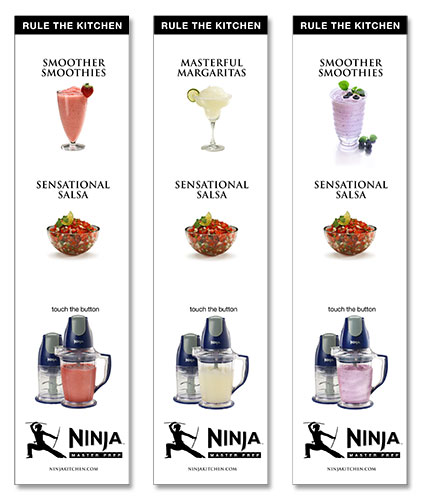 "Rule the Kitchen", national ad campaign
Ninja master prep was unique, it could produce a variety of blending and
food prep creations. The final results are evenly processed foods
from ice drinks to chopped salsa.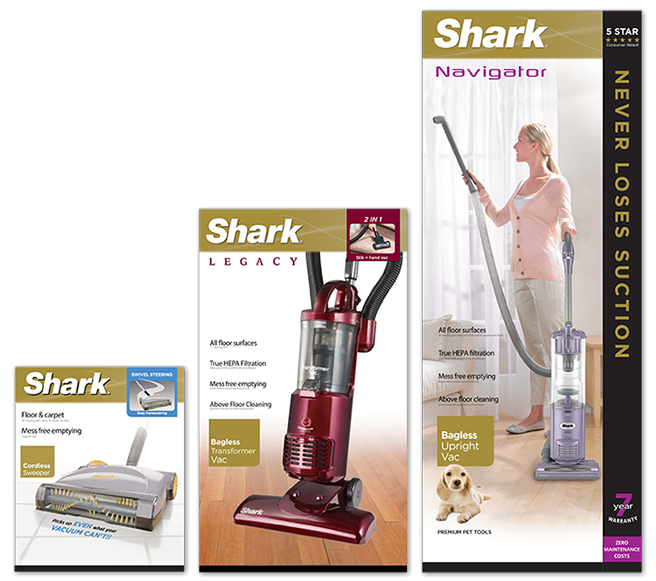 A buyers request
A large big box retailer was seeking a design update that would not alienate their faithful shoppers. This initial concept layout incorporates a three tier value approach which would be extended to the remaining floor care product sku's.